Add Your Heading Text Here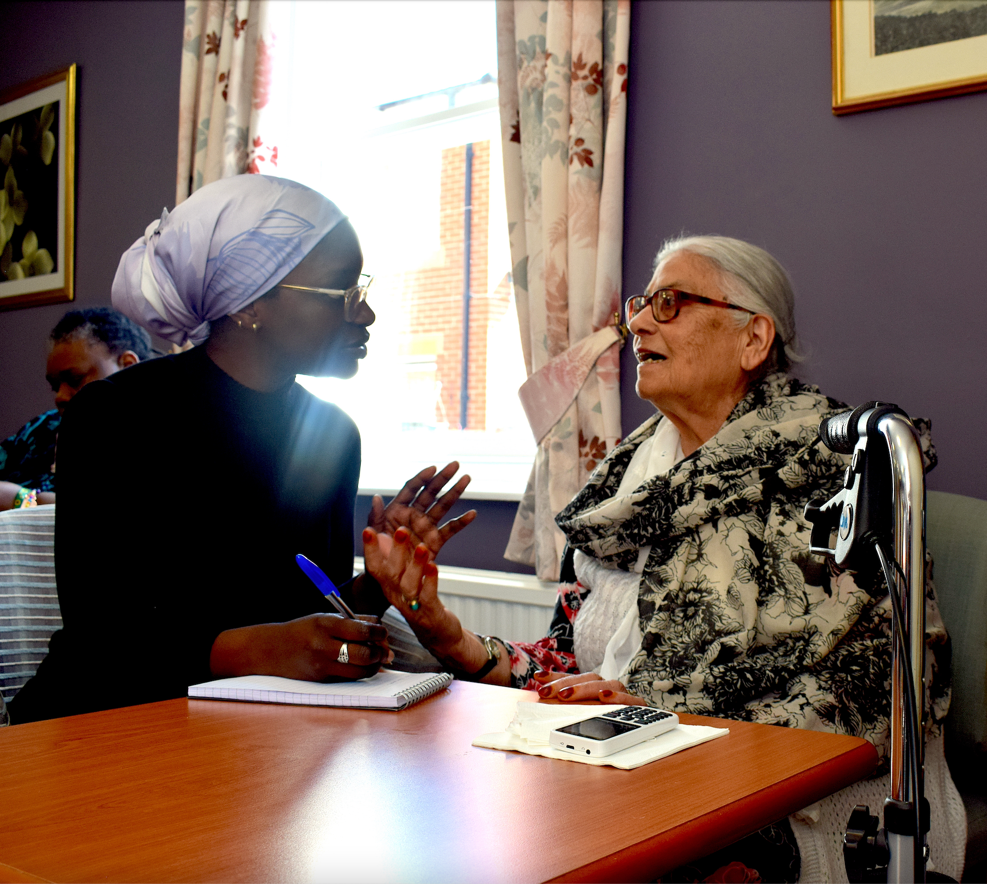 Aasra, meaning "shelter," is an empowering initiative delivered by ABA Leeds to support unpaid carers from diverse communities in Leeds. We are proud to be one of the trusted partners working in collaboration with Live Well Leeds. Our dedicated team of multilingual diverse staff will work across Leeds to identify, engage, inform, advise, and support unpaid, diverse carers to access available services.
At Aasra, we are dedicated to providing inclusive and personalised care and support to unpaid carers. Our collective aim is to provide inclusive, accessible, and person-centered support services to improve the lives of unpaid carers from South Asian and minority ethnic communities in Leeds. To achieve this we are committed to working, coordinating, and deliver services in collaboration with other community and statutory organizations.
Engaging Group Activities: Join us for engaging group sessions where we run a range of activities, including arts, exercise, and valuable opportunities to interact, build relationships, and find peer support.
Personalized 1-2-1 support: Our caring team offers individualized support tailored to your needs, ensuring you receive the assistance you require.
Advocacy support: We assist you with appointments, form filling, and effective communication, ensuring your voice is heard.
Information, advice and support: Access multilingual information and guidance on a range of topics, including benefits and financial advice, form filling, wellbeing strategies, advice on carers allowance and assessment, and more.
Signposting and partnerships: Benefit from our strong network of partnerships with statutory and voluntary organizations in Leeds, ensuring all available support options are accessible to you.
Mental health & wellbeing support for Unpaid Carers in diverse communities.
An Unpaid Carer is a person of any age who provides unpaid help and support to a wife, husband, partner, relative, friend or neighbour who cannot manage without the carers help.
Advocacy is taking action to ensure our service users are able to speak out, to express their views and defend their rights.
We understand that everyone's needs are unique to them, which is why we offer so many different types of support for our service users.
Donate as little as £5 to support us and the work we do.
Subscribe to our Newsletter.
Recieve our latest updates right to your inbox.